Shirvan Pomegranate Tree rug
CODE: SHRS03
Size (metric): 124x147cm
Size (ft): 4'0"x4'9"
Area: 1.82 m2
Density: 170 000 knots per square meter, totally 320 000 knots
Weaving period: 2 and half months
Colors: madder red, Persian blue, midnight blue, gold yellow (2nd main border), light yellow, maroon/antique ruby, variegated green, natural ivory, natural brown.
Dyes: 100% natural dyes: madder, weld (Reseda Luteola), indigo, pomegranate skins, walnut husks, natural brown sheep wool, natural ivory sheep wool - all are eco-friendly and non-toxic
Materials: Handcarded and handspun wool for pile, ivory wool warps and cotton wefts
Handwoven in Azerbaijan

Design: Pomegranate has a special meaning in Azerbaijan culture, representing fertility and flowing with the energy of life.
Contact us for more information about this rug
---
so called "glass and leaf" (or calyx and leaf) border

a rug with the calyx and leaf border can seen in "Jesus in the House of Marta" (c. 1535), by Vasco Fernandes (better known as Grão Vasco)
---

Veneto-Lombard School
Portrait of a Young Nobleman, circa 1545 shows a Caucasian rug with the so called "calyx and leaf" border

---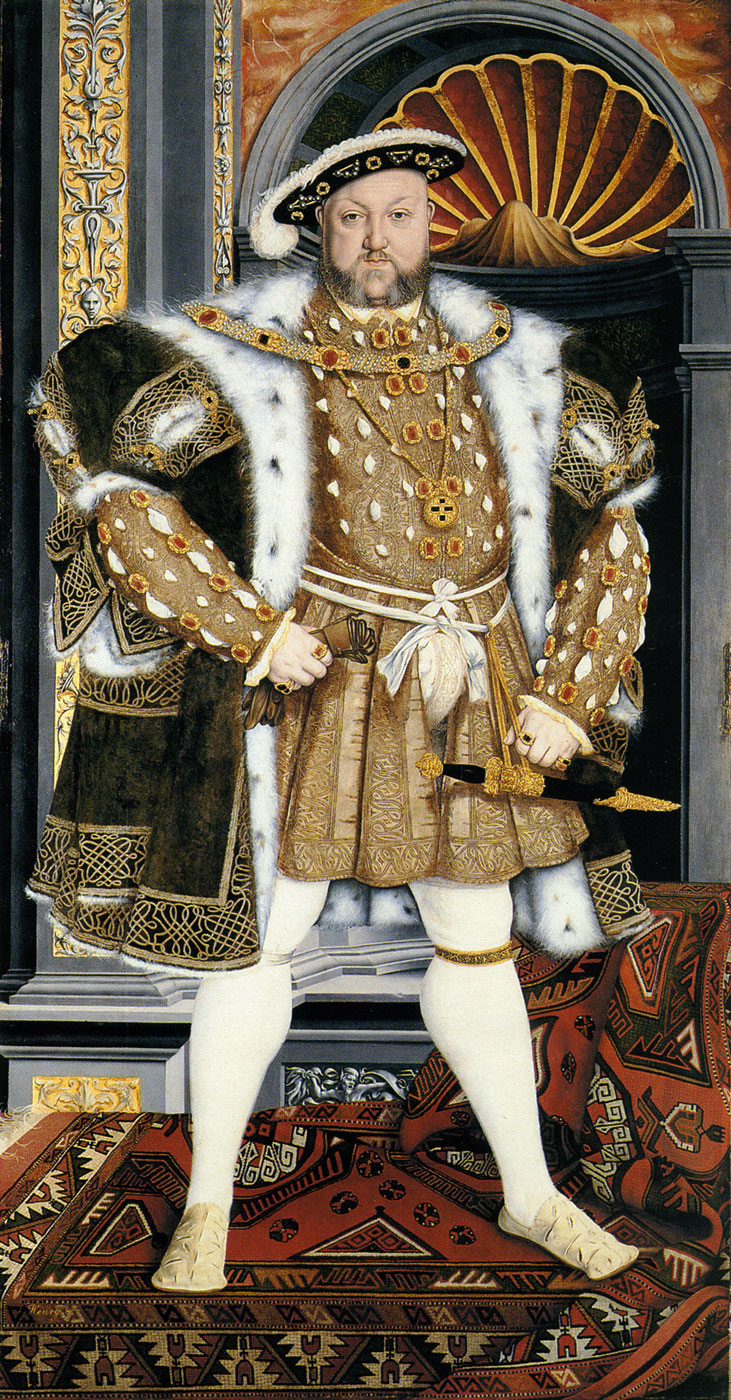 King Henry VIII, 1537-1557?
Unknown, after Holbein.
Petworth House.
For more information about the above rug or to place an order please email vd@azerbaijanrugs.com (Baku, Azerbaijan) or ra@azerbaijanrugs.com (San Francisco Bay Area). We will get back to you within 24 hours or less.