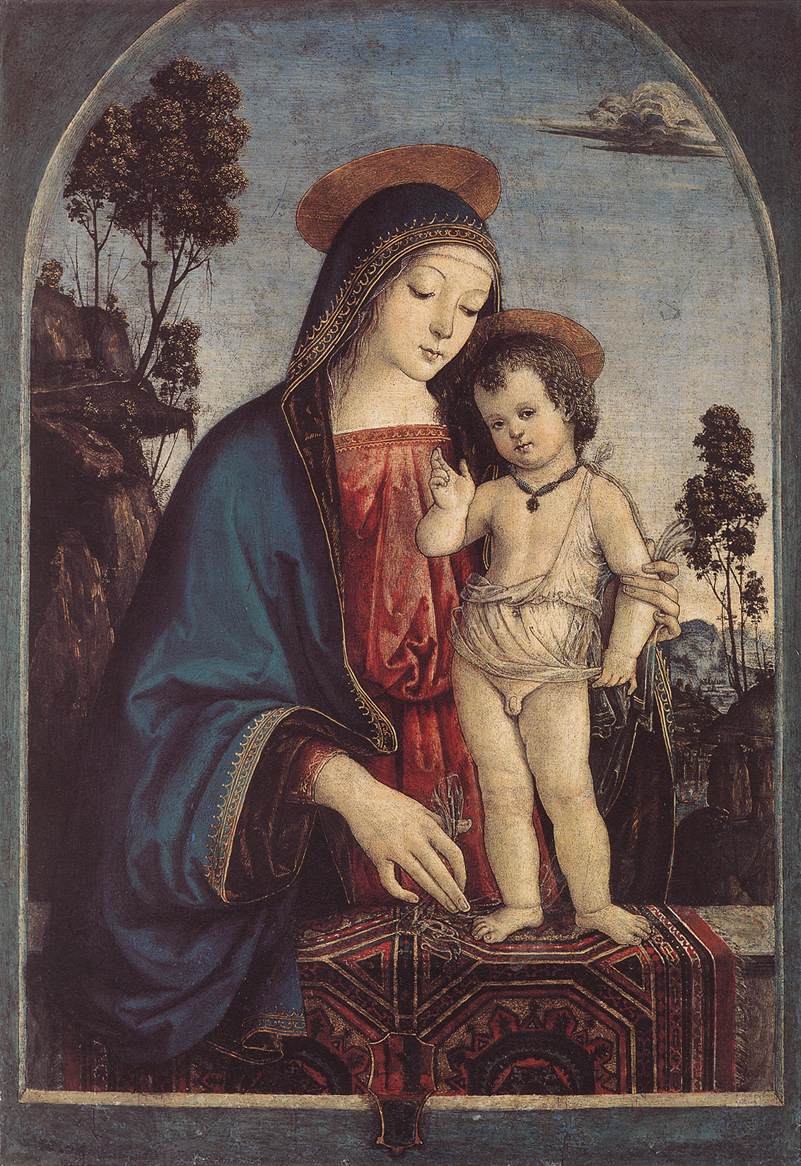 The Virgin and Child
1475-80
Panel, 57,5 x 40 cm
National Gallery, London
by PINTURICCHIO *
(b. ca. 1454, Perugia, d. 1513, Siena)

There are a number of similar compositions in various collections. All these paintings date from the final quarter of the fifteenth century and reveal the emergence of the artists mature style. In the present painting the influence of Fiorenzo di Lorenzo is still apparent, although the pyramidal composition of the Virgin and Child is not unrelated to contemporary Florentine art, as evidenced by the works of Ghirlandaio and Verrocchio. The landscape remains wholly Umbrian in style.

The Virgin and Child was among a number of pictures that were given by Queen Victoria to the National Gallery, London, in 1863 in memory of the Prince Consort and in accordance with his wishes.
* Bernardino di Betto, called Pintoricchio or Pinturicchio (Italian: [pinturikkjo]; 1454–1513) was an Italian painter of the Renaissance. He acquired his nickname, Pintoricchio ("little painter"), because of his small stature, and he used it to sign some of his works.