Kazak Kilseli (Sewan) Rug
CODE: KZSW08
Size: 162x200cm
Size (ft): 5'3"x6'6"
Area: 3.24 m2
Density: 107 000 knots per square meter
Dyes: 100% natural dyes: madder, weld (Reseda Luteola), indigo, pomegranate skins, walnut husks
Materials: Handcarded and handspun wool for pile, wool warps and madder dyed red wefts
Handwoven in Azerbaijan

Design: The Sewan Kazaks are known to have been made by Azeri Turks in the area between the borders of today's Georgia and Armenia (Mountainous Borchali or Nothern Lori). These Kazaks are distinguished basically by the unique shape of the medallion, which appears in all Sewan Kazaks with a very similar shape. Some refer to these as "Shield" Kazak because of shape of the medallion. Some scholars believe that origins of the shape are from a floor design in a ancient Albanian* church.
* - Albania is a name for the historical country that existed on the territory of present-day republic of Azerbaijan from the 4th century BC until the 8th century AD
Contact us for more information about this rug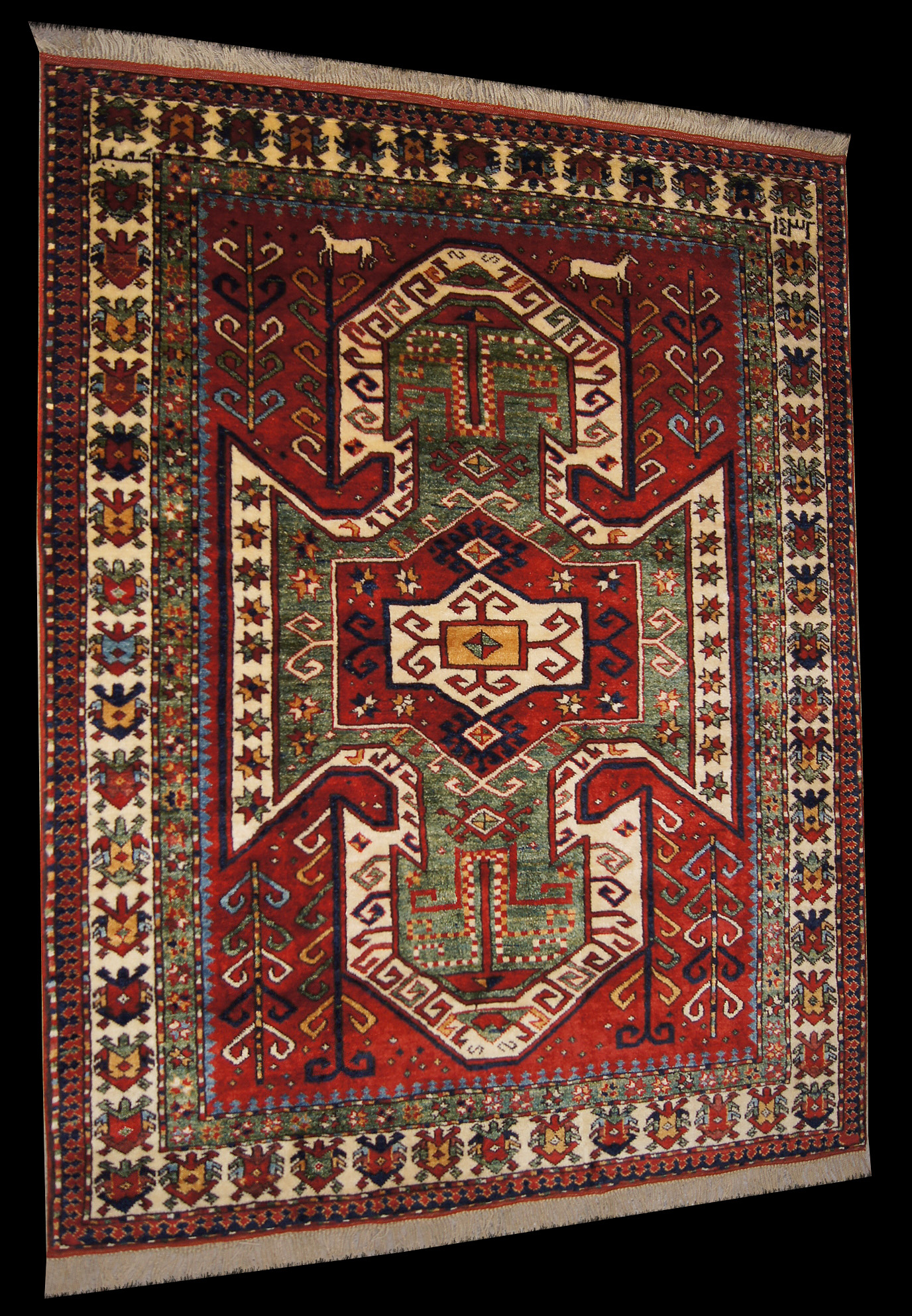 For more information about the above rug or to place an order please email vd@azerbaijanrugs.com (Baku, Azerbaijan) or ra@azerbaijanrugs.com (San Francisco Bay Area). We will get back to you within 24 hours or less.