Reconstruction of a rare early 19th century Lori Pambak rug (sold at Rippon Boswell & Co. International Auctioneers of Rare Carpets & Textiles, 18 November 1995)


click to read about this rug
Code:
KZLP13
Size (metric):
181x248cm
Size (ft):
6'0"x8'1"

Density: 110 000 knots per square meter, totally ~ half million knots
Weaving period: 4months

Colors: madder red, navy blue, light yellow, old gold yellow, variagated green, old purple/mauve, midnight blue (woad), maroon/antique ruby, brown,natural ivory (undyed), natural dark brown (undyed)

Dyes: 100% natural dyes: madder, weld (Reseda Luteola), woad,

indigo

, pomegranate skins, walnut husks, natural brown sheep wool, natural ivory sheep wool
-
all are eco-friendly and non-toxic
Materials
: Handcarded and handspun wool for pile, ivory wool warps and madder dyed red wefts


Weavers name:
Sevinj & Gültekin
Handwoven in Azerbaijan

Design:
The shaded madder red field with a large central medallion flanked by various tribal ornaments, animal and human being figures on each side, in an ivory ground polychrome leaf pattern main border.

The central medallion contains two inscriptions of the ancient Turkic words: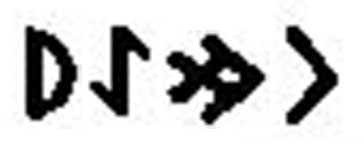 "Koyash" - which is the Sun and "Umay" is a female spirit that that protects babies in Turkic mythology. Umay is also a bringer of luck, abundance, and fertility.


---
The distinctive quatrefoil medallion is believed to be derived from an early Central Asian totemic symbol representing pairs of animals / birds, which can also be found in early Turkish rugs. The below picture shows a comparison of a part of the Lori Pambak medallion containing (4) opposed pairs of animals/birds and reciptocal bird motif used in the early Turkish rugs.